CONSTRUCTION & EXCAVATION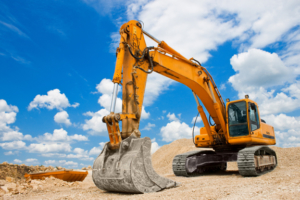 Time In Business
4 Years
Employees
7 Full Time
Equipment Type
Yellow Iron
Ticket Size
$50,000 – $75,000
Equipment Details
Case Excavator
Weaknesses (Cons)
Poor personal credit score of the guarantor
No net worth of the owners
Strengths (Pros)
Cap Reduction (rental credits)
Good value of additional collateral
4 year contract to fulfill
Creative Solution
The case excavator is a good piece of equipment that is essential to their business. This equipment will increase revenues by approximately $15K a month. As part of the rental, they will be getting a credit from the vendor as a capital reduction. This will be about $15K, bringing the total request to $55,111. Lessee has a dump truck that's owned free and clear that they could pledge as additional collateral instead of providing a higher security deposit. That in combination with the vendor crediting the rental payments towards the purchase price got credit comfortable with the transaction.
Leasing News
First Midwest Bancorp, Inc. Declares Third Quarter Cash Dividend of $0.10 Per Share - Nasdaq

August 17, 2017 - First Midwest's principal subsidiary, First Midwest Bank, and other affiliates provide a full range of commercial, equipment leasing, retail, wealth management, trust and private banking products and services through over 130 locations in metropolitan ...

Equipment Leasing & Finance Industry Confidence Higher in August - Construction Equipment

August 17, 2017 - The Equipment Leasing & Finance Foundation (the Foundation) released the August 2017 Monthly Confidence Index for the Equipment Finance Industry (MCI-EFI) today. Designed to collect leadership data, the index reports a qualitative assessment of both ...

United Rentals to acquire Miami firm in billion-dollar deal - Norwalk Advocate

August 17, 2017 - STAMFORD — United Rentals announced late Wednesday it would acquire Miami-based rental firm Neff Corp. for approximately $1.3 billion., the second major acquisition of the year for the equipment-leasing giant. Executives of United cited Neff's ...