Ted has been active in the equipment leasing industry since 1987. He is the founder of TEAM Funding Solutions, which started in 1992. He named the company "TEAM" for 2 reasons: First, to create a work environment that encourages all Staff Members to combine their strengths toward sound business development. Second, he wanted to build strategic relationships with Equipment Leasing Brokers. Ted started funding leases for sub-standard credits because there was almost no one serving this unique sector of the market. The truth is, there are several excellent business owners that deserve credit when given an opportunity to tell their story. This concept allows Leasing Brokers to broaden the market of vendors and lessees they serve. Ted is a member of a The Alternative Board, a business coaching organization www.tabboards.com. He also spent 3 years of his career in business acquisitions as a Business Broker.
Ted and his wife, Cathy, are both from Minnesota. They are blessed with two sets of twin boys. He enjoys coaching his kids, golfing, hunting, fishing, and vacationing with his family.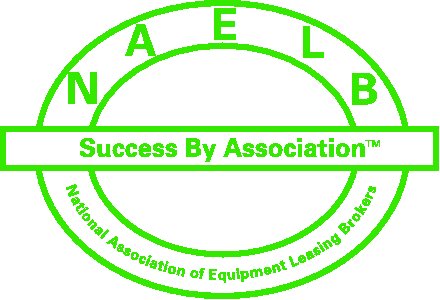 Ted Reynolds Appointed to Board Advisory Position
The National Association of Equipment Leasing Brokers has appointed Ted Reynolds to hold a Board advisory position. The NAELB Board of Directors, which consists of eight equipment leasing and financing brokers, voted unanimously to invoke and implement a provision in the association's bylaws to bring a funding source member on as an advisor to represent that segment of the industry.
"The NAELB Board of Directors has been advocating for the independent broker and will continue to do so but the viewpoint of the funding sources has been missing during Board discussions. This new position will help the Board make decisions that will be based on a broader understanding of the issues at hand. I am excited to be able to gain insights from Ted's expansive experience in the industry." – Rodney Blecha, NAELB President
Ted Reynolds has been active in the equipment leasing industry since 1987. He is the founder of TEAM Funding Solutions, which started in 1992. Ted worked as an equipment leasing broker for 14 years and became a dedicated funder for the broker community in 2002. Ted's company owns and manages its own portfolio of equipment leases. TEAM's unique niche is funding challenged-credit leases for the broker community.
Direct: 512.538.2247
Favorite Quote
"Good things happen when you get in the game!"
Favorite Things
Working Out & Yoga
Vacationing with Family
Golfing with Great Friends
Leasing News
First Midwest Bancorp, Inc. Declares Third Quarter Cash Dividend of $0.10 Per Share - Nasdaq

August 17, 2017 - First Midwest's principal subsidiary, First Midwest Bank, and other affiliates provide a full range of commercial, equipment leasing, retail, wealth management, trust and private banking products and services through over 130 locations in metropolitan ...

Equipment Leasing & Finance Industry Confidence Higher in August - Construction Equipment

August 17, 2017 - The Equipment Leasing & Finance Foundation (the Foundation) released the August 2017 Monthly Confidence Index for the Equipment Finance Industry (MCI-EFI) today. Designed to collect leadership data, the index reports a qualitative assessment of both ...

United Rentals to acquire Miami firm in billion-dollar deal - Norwalk Advocate

August 17, 2017 - STAMFORD — United Rentals announced late Wednesday it would acquire Miami-based rental firm Neff Corp. for approximately $1.3 billion., the second major acquisition of the year for the equipment-leasing giant. Executives of United cited Neff's ...